We're happy that Moose is well enough to put together this week's Giftastic power rankings. Clemson reigns supreme and Pitt has won the coastal. Louisville is still trash. Here are the ACC Football Giftastic Power Rankings – Week 12!
1. Clemson
W @ Boston College, 27-7
W vs Duke, 35-6
How bored is Clemson with the ACC?
2. Pitt
W vs Virginia Tech, 52-22
W @ Wake Forest, 34-13
This list is already garbage.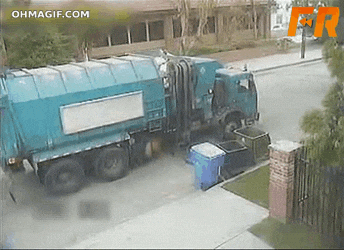 3. Georgia Tech
W vs Miami, 27-21
W vs Virginia, 30-27(OT)
What a turnaround for the ol' curmudgeon and the Yellow Jackets. But still come up short in the Coastal.
4. Syracuse
W vs Louisville, 54-23
L vs Notre Dame, 36-3
Really thought you guys had a shot against the Irish for a hot minute.
5. NC State
L vs Wake Forest, 27-23
W @ Louisville, 52-10
Can understand the Clemson loss. Even the Syracuse loss a bit. But Wake? Man, that's going to leave a stench.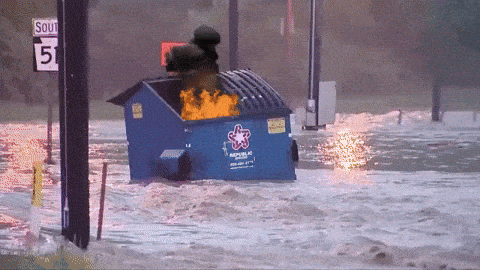 6. Boston College
L vs Clemson, 27-7
L @ Florida State, 22-21
How do you lose to *this* Florida State team?
7. Duke
W vs UNC, 42-35
L @ Clemson, 35-6
You guys were beating Clemson after the first quarter. Whoops.
8. Virginia
W vs Liberty, 45-24
L @ Georgia Tech, 30-27(OT)
Somehow, this Cavaliers team is good at football. Somehow, they'll still lose to VT this week…
9. Miami
L @ Georgia Tech, 27-21
W @ Virginia Tech, 38-14
When those preseason expectations shatter over your head…
10. Virginia Tech
L @ Pitt, 52-22
L vs Miami, 38-14
I was told the Hokies were supposed to be good at football?
11. Wake Forest
W @ NC State, 27-23
L vs Pitt, 34-13
Huge win against the Wolfpack in Raleigh and then back to normal at home on Senior Day against Pitt…
12. Florida State
L @ Notre Dame, 42-13
W vs Boston College, 22-21
An impressive last-minute touchdown to secure a win over BC. We're not talking about the Notre Dame game, though…
13. North Carolina
L @ Duke, 42-35
W vs Western Carolina, 49-26
Congratulations to UNC on a successful debut at the FCS level.
14. Louisville
L @ Syracuse, 54-23
L vs NC State, 52-10
In their last 6 conference games, they're giving up an average of over 57 points to their opponent. They fired Bobby Petrino. They suck something awful.