SC8 Recap: NC State vs Clemson
Who Won: Clemson beat NC State, 75-61 in the ACC Tournament opener for both teams.
Why: Clemson out-rebounded NC State by a total of 42 to 38 and committed fewer turnovers. The Tigers ended up taking 19 more shots than NC State which is hard to overcome for any team.
GIF: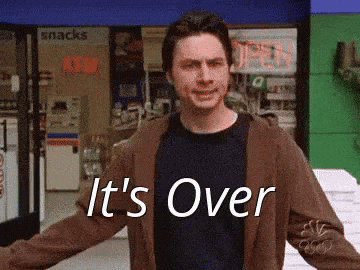 What will people be talking about? Who will be NC State's next coach.
What should people be talking about? Who will be NC State's next coach? There is nothing interesting about Clemson right now unless they beat Duke tomorrow.
What's next for these teams? Clemson advances to play #5 seed Duke at 2:30PM on Wednesday. NC State officially parts ways with Mark Gottfried and their coaching search becomes at the forefront.
Quote: "I said one shot" – Mark Gottfried yelling at Terry Henderson who ignored Gottfried's advice and took a contested layup right before the end of the first half. That resulted in an uncontested Clemson 3 to end the half an 11 point Tigers lead. That sequence basically summed up the entire NC State season…poor offensive execution at time leading to uncontested back-breaking 3 pointers.
"8 is wild": We will monitor the media meals, but for the pregame meal for the opener of the tournament, the ACC went with a traditional "Southern" meal of Fried Chicken, ribs and Mac n Cheese to make us feel more at home. We were a little bummed that it wasn't NYC's finest Sbarro pizza.
Photos: