1. Clemson, W at Wake Forest
Just don't trip up against South Carolina next week, boys.
2. UNC, W at Virginia Tech (OT)
Congratulations you barely beat VT now your prize is Clemson in the championship!
3. Pitt, W vs Louisville
Cruise control after the first half. Absolutely destroyed the birds.
4. FSU, W vs Chattanooga
Y'all played Chattanooga. I demoted you. That is terrible.
5. State, W vs Syracuse
Ran away with it versus Syracuse but Syracuse is terrible, so…
6. Louisville, L at Pitt
That was….well, that wasn't good for supposedly a pretty good defense. Wheels coming off a bit.
7. Virginia Tech, L vs UNC (OT)
God speed, Beamer.
8. Virginia, W vs Duke
I'm confused. Is a Mike London-coached team….successful?
9. Miami, W vs Georgia Tech
I'm not certain the Yellow Jackets are footballing anymore but hey, good on you.
10. Duke, L at Virginia
Oh no. Everything is falling apart.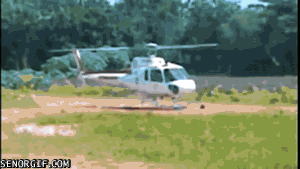 11. Boston College, L vs Notre Dame
Hey, it was close, right?
12. Wake Forest, L vs Clemson
When it feels like the world is against you…
13. Syracuse, L at NC State
I'm sorry.
14. Georgia Tech, L at Miami
Go to sleep.