WHO WON?
NC STATE WINS IN CHAPEL HILL HOLY SHIT, 95-91
HOW?
WHO THE HELL CARES?!
GIF(S):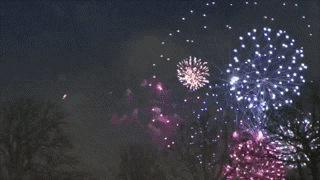 WHAT PEOPLE ARE TALKING ABOUT:
AL FREEMAN WAS RIDICULOUSLY PERFECT FROM BEYOND THE 3-POINT LINE ON HIS WAY TO SCORING 29 AND UNC'S MUCH-MALIGNED PERIMETER DEFENSE WAS PARTICULARLY BAD TODAY. THE ENTIRE NC STATE OFFENSE WAS ON ITS GAME, SHOOTING 50% FROM BEYOND THE ARC, TURNING IT OVER ONLY 9 TIMES, AND DOING A GOOD JOB ON THE OFFENSIVE BOARDS. MARKELL JOHNSON AND TORIN DORN HAD 20 EACH. YURTSEVEN HAD ANOTHER DOUBLE-DOUBLE (AS DID MARKELL). IT REALLY WAS A TREMENDOUS EFFORT THAT OVERSHADOWED THEIR INEFFECTIVENESS ON DEFENSE.
WHAT SHOULD PEOPLE BE TALKING ABOUT?
IT MAY BE TOO EARLY TO GO ALL IN ON SOMETHING, BUT KEVIN KEATTS HAS SIGNIFICANTLY CHANGED THE CULTURE SURROUNDING THIS PROGRAM. KEATTS HAS AN IDENTITY THAT HE'S TRYING TO INSTILL IN HIS PLAYERS. AND WHILE IT CAN BE ROCKY AT TIMES WITH A PATCHWORK LINEUP THIS SEASON, CERTAIN TENETS ARE STARTING TO SET IN. ONE IS AN ATTITUDE THAT THE GAME IS NEVER OVER AND SAVE FOR A COUPLE GAMES THIS SEASON, THAT'S PREVAILED.
IT'S HARD TO ENVISION A TEAM LED BY EITHER OF THE PROGRAM'S PREVIOUS TWO COACHES NOT WITHERING AT CERTAIN POINTS IN THIS GAME. A HALLMARK OF MOST OF THOSE TEAMS WAS A MENTAL TOUGHNESS THAT RIVALED CHARMIN. KEATTS GUYS APPEAR TO HANG IN THERE MORE THAN MOST.
ALSO, IS UNC ALL *THAT* GOOD?
CONFERENCE WINS:
UNC: WAKE FOREST (91), BOSTON COLLEGE (80), NOTRE DAME (28), CLEMSON (17), AND GEORGIA TECH (112).
NC STATE: DUKE (4), CLEMSON (17), WAKE FOREST (91), PITTSBURGH (208), NORTH CAROLINA (13).
THE AVERAGE KENPOM OPPONENT RANKINGS ARE 66 AND 67, RESPECTIVELY. UNC IS RANKED 10TH IN THE COUNTRY. ¯\_(ツ)_/¯
QUOTE:
Final: NC State 95, UNC 91 OT

— Stephen Wiseman (@stevewisemanNC) January 27, 2018
8 IS WILD:
LOOK AT THIS IDIOT:
There is no scenario I can envision where NC State doesn't lose by less than 20 points tomorrow.

— Weather Moose (@WXMoose) January 26, 2018