Who won?
James Madison beat ECU 34-14.
Why?
Because ECU administration made the stupid decision to schedule a really good FCS school.
GIF: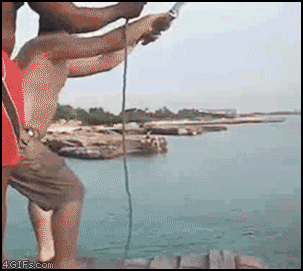 What are people talking about?
Why the hell did ECU fire Ruffin McNeill?
What should people be talking about?
ECU gave up 422 yards on the ground to a FCS school. They should be questioning their very existence.
What's next?
The Pirates head to Morgantown to take on West Virginia. WVU has a small reloading effort ongoing, but it certainly will be a tall task for this particular ECU squad.
Quote:
Pretty sad when a #FCS school takes its foot off the gas so it doesn't run up the score against a #FBS school. #ECU #JMU

— Denny O'Brien (@TheDOB) September 3, 2017
8 is Wild:
Chin up, ECU! It's still been a good year for you guys.
NATIONAL CHAMPIONS!

North Carolina beats Gonzaga, 71-65, to capture sixth #NationalChampionship pic.twitter.com/UifSNfiwA1

— NCAA March Madness (@marchmadness) April 4, 2017