Our weatherman has been drinking the night before Halloween and completely forgot that Wake Forest and ECU both had football games tonight. Sorry. We've reprimanded him.
Clemson at NC State, 3:30PM
Carter Finley Stadium, Raleigh, NC
A spooktacular day expected tomorrow, with temperatures in the upper 50s to lower 60s as the tailgate kicks off, rising to the mid 60s by kickoff. Temperatures will hover in the low to mid 60s through the game with a slight northeast breeze. Plenty of sun. Good thing they're trunk-or-treating around Carter-Finley tomorrow, because you're going to need all the sweets to balance out the 100% chance of saltiness as fans exit at halftime.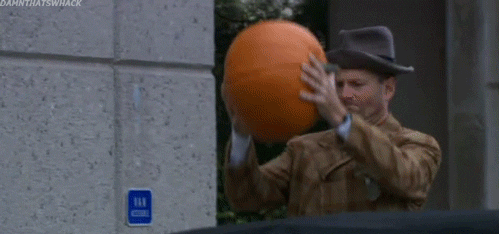 ---
Miami at Duke, 7:00PM

Wallace Wade Stadium, Durham, NC
Much the same as we head down the road to Durham. Temperatures will be in the mid 60s throughout the tailgate, falling into the mid to upper 50s through the game. A light northeasterly breeze is expected, with clouds increasing as Halloween night sets in. 75% chance the scariest thing in Durham tomorrow night will be Miami's offense.