Some of the football games this week had to take a back seat to Irma as she pummeled Florida. The rest of the conference really has no excuse. I'm looking at you, Syracuse. My goodness. Without further ado, here are the week 3 Giftastic ACC Football Power Rankings.
1. Clemson
W vs Auburn
The Tigers are the class of the conference again. Louisville is up next, but not sure the Cards have what it takes.
2. Louisville
W vs UNC
A little loose at times against UNC. But you've got Lamar Jackson and no one else does.
3. Duke
W vs Northwestern
Y'all see that game? Daniel Jones is the truth. Throwing darts for the Devils.
4. Florida State
POSTPONED
Hard to penalize you a bit since you were facing a natural disaster, but Duke is just better and you no longer have a quarterback.
5. Virginia Tech
W vs Delaware
You only put up 27 points on Delaware. Which means you didn't cover a nearly 40-point spread.
6. Miami
POSTPONED
Hurricanes don't care about your swag.
7. Georgia Tech
W vs Jackson St.
OK?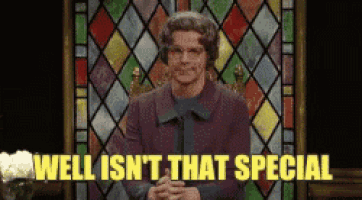 8. Wake Forest
W vs Boston College
I suppose we have to take you seriously now, winning at BC is no easy feat. Just ask Dave Doeren.
9. Pitt
L vs Penn State
That wasn't just a loss. That was a reckoning. 10. UNC
L vs Louisville
No shame in losing to Lamar Jackson. There is shame, however, in giving up 705 yards of offense. 11. NC State
W vs Marshall
Sure, you won, but you still gave up 20 points to Marshall. And looked overpowered most of the day. 12. Boston College
L vs Wake Forest
That offense is something to behold. 13. Virginia
L vs Indiana
Just cavalierly being terrible. Sadly. 14. Syracuse
L vs Middle Tennessee State
YOU LOST TO MIDDLE TENNESSEE STATE I DON'T WANT TO HEAR ANYTHING FROM YOU GUYS UNTIL PROBABLY NOVEMBER