NC State didn't fall off after a big win at Florida State. Duke's Daniel Jones had a pretty rough day against Virginia. Wake Forest was overpowered by Clemson. And UNC might as well have not shown up against Notre Dame. Here are the Week 7 Giftastic ACC Football Power Rankings!
1. Clemson
W vs Wake Forest
Clemson is far and away the class of the conference. A lot of folks thought Wake Forest would give them a game, on the count of having a decent defense. That didn't happen. And Dabo showed his lack of respect by running a successful fake punt up 14 in the second quarter.
2. Miami
W vs Florida State
A lot of people were high on Miami coming into the season and so far, their trust has been rewarded. Though they did need a last-second miracle to pull off a victory against a depleted Florida State. Hey, a win's a win, though.
3. Virginia Tech
W vs Boston College
The Eagles are really bad, so I don't know what to make of the fact that you didn't beat them by more than 13 points. I want to believe you're good, but you're making it hard.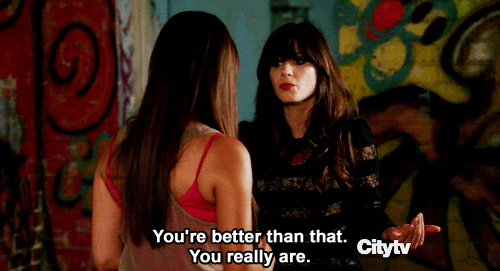 4. NC State
W vs Louisville
Two weeks in a row of people pumping you up after big wins. Really dominated the game against Louisville and even though it was close to being in doubt, it never really felt like it. Weird.
5. Georgia Tech
OFF
Ever wondered what Paul Johnson does with a college football weekend off? Besides moving up in Power Rankings, that is…
6. Louisville
L vs NC State
You have Lamar Jackson, which is admittedly a lot. But there's not a whole lot after that. Like a one-man basketball team.
7. Florida State
L vs Miami
You're coming around after losing Francois and getting over the long hurricane layoff. Showing flashes of the team we expected at the beginning of the year, but you haven't quite made it.
8. Virginia
W vs Duke
Getting closer to bowl eligibility. And you did it by pantsing a pretty good Duke team. But you're still a bad team.
9. Wake Forest
L vs Clemson
Nope.
10. Duke
L vs Virginia
Things are getting worse for the Blue Devils since it appears they've forgotten what kind of team they are offensively. Which is really weird for a Cutcliffe team. They're lost.
11. Syracuse
W vs Pitt
I moved you guys up one because you won. You beat Pitt. That's no great prize, but a win's a win.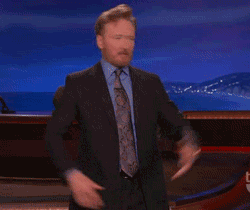 12. Pitt
L vs Syracuse
Is it possible you're getting worse? It's possible, right? Totally possible. You guys are gross.
13. Boston College
L vs VT
Life goes on.
14. North Carolina
L vs Notre Dame

Just stop.