Who Won?
NC State defeated Arizona State 52-31 to finish the season 9-4 and cap off a perfect 5-0 bowl season for schools from North Carolina.
Why?
Nyheim Hines scored 3 first half touchdowns to set the tone, but NC State was dominant in all phases. No punts for the Pack in the first half, no points allowed by the State in the first and third quarters, winning the turnover battle. Oh, and Todd Graham was still coaching ASU.
Gif
Did we mention that was the state of North Carolina's FIF bowl win this season (against no losses)?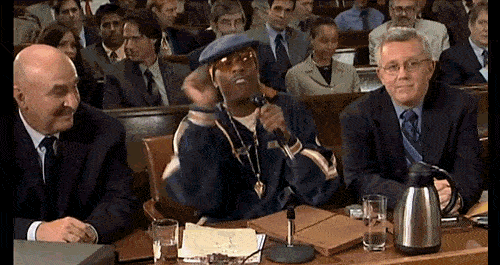 What are people talking about?
Bradley Chubb not playing. Though it was finally revealed the day of the game, an unofficial media member poll last night indicated no one believed he was going to play. NFL-bound players skipping bowl games is a bigger issue than just one player. WTVD's Mark Armstrong caught up with Chubb on the field before the game to ask him about it.
Bradley Chubb on his decision to sit out the Sun Bowl pic.twitter.com/cAiN3sNOdI

— Mark Armstrong (@ArmstrongABC11) December 29, 2017
What should people be talking about?
Chubb is gone, but who else will be back. And can the Wolfpack be better next season than they were this year? No one is gonna talk about this bowl game. Solid win, solid trip for the Pack, but all current discussions revolve around what's next for Dave Doeren's program.
Quote
Airius Moore made it clear that the team was 100% behind Chubb's decision, and the Chubb was 100% behind the team, even thought he wasn't in pads.
What's next
NC State's season is over. They open the 2018 season on September 1st against James Madison.
8 is wild
That last one ain't pending any more. That's a winning ticket.
— BowlsChannel8 (@SportsChannel8) December 29, 2017