**UPDATED 10-1-2015 @ 8:00PM**
This is your final update before tomorrow's tailgate forecasts are issued. Touching on Joaquin briefly, with it expected to stay out to sea, the storm should have no major impacts on college football this weekend. Much like Mike London, it'll be nice to watch this storm churn by, flame out, and leave no lasting memories on us.
Heavy rainfall, however, is expected to begin tonight into tomorrow morning across much of the state. Estimates are being revised downward, however. Steady rainfall, heavy at times, will persist through Friday into Saturday before tapering off from east to west Saturday afternoon and evening. Some lingering showers are possible on Sunday. Total rainfall amounts are expected to be in the 2-5″ range across much of the state. Some areas of Western NC could see rainfall amounts in the 5-10″ range. Upstate SC looks like it will suffer the most significant impact. The threat for serious flooding is real, y'all, so don't try and play that shit.
Looking for a forecast that's more tailored to your specific tailgate location? Look for those tomorrow.
---
What a difference a good night's sleep makes. But don't go getting your hopes up. There is still a metric shit-ton of rain headed our way. 3-7″ of widespread, heavy rainfall is likely across this great state. Yes, that's more than what I said yesterday. Deal. However, the major difference I'm referring to is the track of Joaquin. Yesterday, models indicated we could see bearded, crazy Joaquin barreling into NC. Now we may only end up with the 'Walk the Line' version version of Joaquin, flipping us the bird as he tracks on past us.
And you remember the model map from yesterday? How the NHC forecast was to the right (east) of all the models? Well, take a look at the new one:
I mean, come right the hell on, guys! Now the models (well, the decent ones, anyway) are keeping the storm out at sea and the current NHC forecast is closer to shore. So if things keep trending this way, we'll be spared the worst of Joaquin. But still, take your boat to tailgate on #CFBDayNC. And get a waterproof sleeve for your sign to get some free BBQ.
---
By now, you're probably aware of the looming threat of significant, possibly historic rainfall expected across the state over the next several days. Couple that with the possible landfall of Hurricane Joaquin in eastern NC, and the terror level is enhanced. There has been discussion of flooding, power outages, and downed trees, but there's a more dire situation that hasn't been addressed yet: What about our football?

First, let's set the meteorological stage.

A cold front is beginning to push through the western portions of the state. This front will reach the coast late tonight and then hang out (can you blame it?). While that's happening, an upper-level disturbance is pulling tons of moisture over the region. You've been outside, right? Moist. Available moisture? Check. Synoptic forcer? Check. The water in the atmosphere and stalled frontal boundary will trigger heavy rainfall across much of the state before we even begin to talk about Joaquin. Widespread heavy rainfall in the amount of 3-5″ is likely across central and eastern NC by late Friday.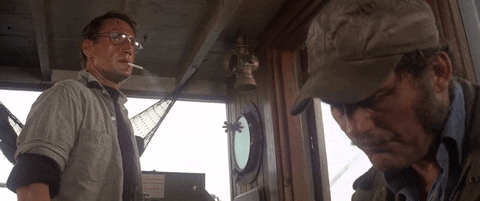 And then there's whatever the hell happens with Joaquin. Current model projections hint at a landfall in eastern NC late Saturday and early Sunday is a possibility. Couple the earlier rains with the storm's impacts, and you're looking at 7-10″ of rain across the state. The official forecast from the National Hurricane Center:
So, major hurricane status by Saturday morning and creeping offshore Sunday morning. However, the Cone of Doom is something you should be watching. The reason? Look at the spread in the forecast models:
Most models are hanging out to the west of the official NHC forecast (shown above as the white line, if you can see it). BE PREPARED, is what I'm saying.
With that in mind, local leaders are likely in the process of evaluating whether or not to cancel football games. Some central NC high schools have already started rescheduling. The Big Ten Network has canceled the on-site pre-game show of Michigan at Maryland. However, history has shown that Maryland is quick to bow out when things look tough. And things really won't be bad there until Sunday.

So what's the point? Look for widespread cancellations. We're talking up to a foot of rain over the next few days in localized areas. Biblical proportions. This is rainfall of which you've never seen. Made plans for #CFBDayNC? Sorry.
Basically, what I'm saying is that if you continue with your gameday and tailgate prep, don't say you weren't warned.