Duke vs North Carolina, 12:00PM
Kenan Stadium, Chapel Hill, NC
Plenty of clouds greet you as you sit in traffic trying to get to Kenan Saturday morning. Parking decks will offer plenty of protection from the rain that's expected to begin during the tailgate. Rain chances increase signficantly during gametime before tapering off tomorrow evening. Mild temperatures in the lower 70s to upper 60s expected throughout the game. 70% chance a referee registers a tackle for Duke.
---
NC State vs Boston College, 12:30
Alumni Stadium, Chestnut Hill, MA
A gorgeous day for football with temperatures in the upper 50s throughout the tailgate and game. Plenty of sunshine to keep you warm with breezy winds out of the west at 10-15 mph. Roughly 3.7% chance you'll see any exciting offense. You'll just mostly be offended.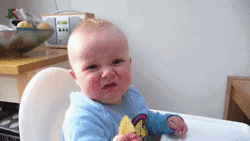 ---

South Florida vs East Carolina, 7:30PM
Dowdy-Ficklen Stadium, Greenville, NC
Temperatures in the mid to upper 70s as rain falls all over the tailgate in the afternoon. Showers will continue through the game with breezy winds approaching 10 mph or so. Full disclosure: the weather will suck.