It's #CFBDayNC, so how is the weather going to treat us? Let's dive in…
Louisville at NC State, 12:00PM
Carter Finley Stadium, Raleigh, NC
Cloudy with rain and drizzle off and on through the tailgate. Temperatures in the upper 50s to lower 60s to start. Rain should taper off from kickoff through the game, with temperatures climbing into the mid 60s. 10% chance of you and your girlfriend safely arriving to the stadium if you take your motorcycle.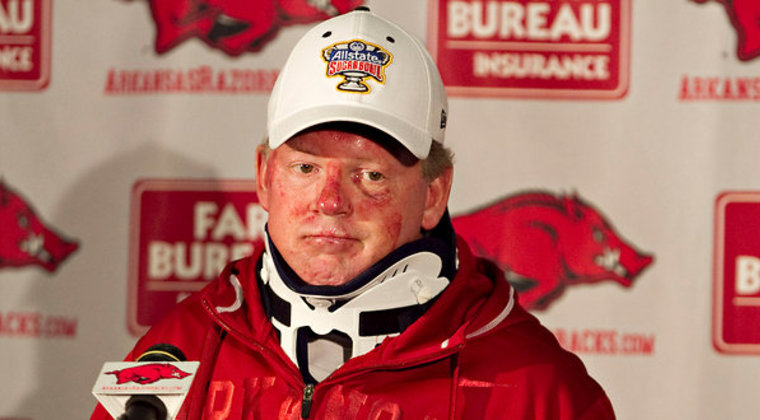 ---
Boston College at Duke, 3:30PM
Wallace Wade Stadium, Durham, NC
On and off rain showers with cloudy skies and temperatures in the mid 60s through the tailgate. Rain should taper off prior to the game with a few lingering showers possible. 20% chance of Boston College fans showing up, but 90% chance of those that do will bitch about the weather being "wicked awful."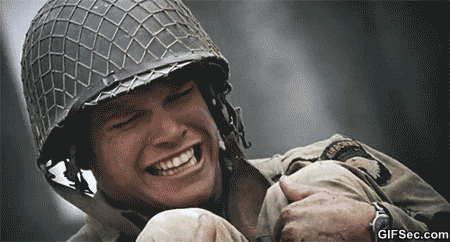 ---
North Carolina at Georgia Tech, 3:30PM
Bobby Dodd Stadium, Atlanta, GA
Mostly cloudy skies with temperatures in the lower 60s throughout the tailgate and game. Scattered showers before kickoff will give way to slightly heavier rainfall throughout the game. 75% chance that, with UNC and GT getting together, we'll see this from Paul Johnson:
---
Florida State at Wake Forest, 3:30PM
BB&T Field, Winston Salem, NC
Gross. Cloudy and rainy throughout the tailgate with showers hanging on through most of the game. Temperatures will struggle to reach 60. And 90% chance Wake Forest will struggle to reach the end zone.
---
East Carolina at SMU, 4:00PM
Gerald J. Ford Stadium, Dallas, TX
Mostly sunny skies with temperatures in the upper 70s through the tailgate, peaking around 80 through the game. The only game on the schedule with no real threat of rain. 100% chance of the best weather and 90% chance the Mustangs are left looking foolish.