We took a giftastic look at how Wednesday and Thursday panned out at the ACC Tournament. Click here to check that out. Read on for how Semifinal Friday shook out.
Friday – Semifinals
Notre Dame vs North Carolina:
I think everyone was hopeful that we'd get to see a high-scoring affair in the early evening tilt between these two. While we didn't necessarily get that, we did see a decent game right up until about 5 minutes to go in the first half and then woo boy, Notre Dame just kinda died. And North Carolina exploded, going on a 24-0 run that spanned halftime. Lights out. UNC moves on to the championship.
NOTRE DAME BE LIKE:
UNC IS ALL: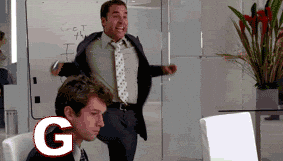 Miami vs Virginia:
About 20 times (give or take), this game looked like it probably should've been a blowout in Virginia's favor. Multiple double digit leads for the Cavs only to see Miami pull it back closer. Probably a harbinger of what was to come Saturday night, but we just didn't realize it initially. UVA fans were probably breathing a sigh of relief to get out of this one and into the championship game.
Miami fans: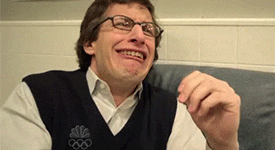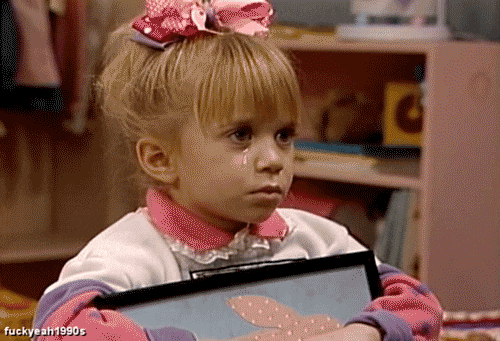 Virginia fans: