Who won?
NC State won, 92-72
How?
FSU's 3FG stats.
Gif: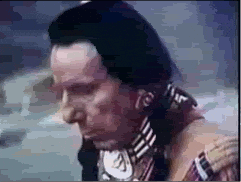 What People Are Talking About?
Unfortunately, the officiating (I know, I know). Pat Driscoll, Ron Groover, and John Higgins is arguably one of the better crews in the country. Things got really tight with the whistle early and both teams were in the bonus early in first half. It wasn't necessarily a one-sided affair with the whistle, either. Both teams had legit gripes with how exactly the game was going to be called. It led to a herky-jerky half of basketball in what should've been a very exciting up-tempo affair between these squads.
What Should People Be Talking About?
NC State has won 4 ACC games in a row for the first time since 2006 (shoutout Lauren Brownlow). If they win against Georgia Tech, it will be five wins in a row for the first time since 2003-04 (Julius Hodge's junior season). The Wolfpack have found a way to play within themselves, sharing the ball and shooting well down the stretch. They arguably locked up an NCAA tournament berth tonight, but they are possibly shooting for more. They've got a shot to secure a top-4 seed in the ACC tournament if they can get wins in their next two, which appears on the good side of likely.
What's Next?
NC State travels to Atlanta to take on Georgia Tech.
Quote:
"Guys, I became a better coach tonight — not because we scored 92 points or not because we held Florida State 0-for-15 — it's because I got Sam Hunt to take a charge." -Kevin Keatts

— Lauren Brownlow (@lebrownlow) February 26, 2018
8 is Wild:
ACC head of officiating Bryan Kersey looking less than happy at the moment. pic.twitter.com/kI0PdppdiV

— We're so SportsChannel & 8, you're so 2000 & late (@SportsChannel8) February 25, 2018