NC State – 2017 Year in Review
January 2017
NC State hoops headed into the meat of the conference schedule after an up-and-down conference slate. The team appeared to figure things out towards the end of December and hopes were high. But the Pack dropped 6 of their first 9 conference games to head into February at 3-6 in the league. This start wasn't what Mark Gottfried envisioned when he signed Dennis Smith, Jr., Omer Yurtseven, Ted Kapita, and Markell Johnson. A 51-point thrashing at the Smith Center was the cherry on this Sundae of a month, a beating that is still referenced today.
A bright spot for football in January was standout defensive end Bradley Chubb announcing he was returning for his senior season.
Yes that is a UNC fan at this NC State game against Robert Morris holding up a sign about last years 51 point loss. Good lord. pic.twitter.com/rLGtkcwXp3

— Will Thompson (@thrillis4) December 20, 2017
February 2017
Don't think it could get worse for NC State after January? Well…
State won exactly one game that month, but that wasn't the most disheartening news. After a 24-point loss to FSU and a 30-point shellacking by a bad Wake Forest team, Mark Armstrong from WTVD dropped a nuclear bomb on NC State's fledgling basketball program on February 13:
Here is my 6pm Gottfried report: pic.twitter.com/QpIVEppC9B

— Mark Armstrong (@ArmstrongABC11) February 13, 2017
Mark Gottfried had been fired but would coach the remainder of the season. This was the first mention of Archie Miller being contacted. And the circle of life in west Raleigh began anew.
March 2017
There wasn't much left but the shouting after February faded. State dropped a game to Clemson in SC before heading to Brooklyn. They drew Clemson again on Tuesday in the first day of the ACC tournament and all but helped pull the plug on whatever life support their season was using. And that was that.
But with spring just around the corner, signs of optimism. Flutters of rumors throughout the end of February and beginning of March surrounded the open coaching position. Archie Miller's name was tossed around with hopeful optimism. But Archie's father quickly burned those ideas and fired their ashes to the moon by saying Archie knew the program too well, even though everyone involved when Archie was at State (playing or coaching) was no longer a part of the program.
There were a lot of other names floated for the job, but Yow turned her attention east and plucked Kevin Keatts from UNC-Wilmington. A tremendous recruiter had shown great results. Cautious optimism returned.

April and May 2017
NC State baseball wandered through the wilderness, unsure if they'd make the postseason. The Kay Yow Spring Game was a huge success on April 1, raising a significant amount of money for the Kay Yow Cancer Fund. NC State football looked like world beaters. BCS championship imminent.
June 2017
The baseball team shat their pants in the Lexington Regional.
July 2017

august and september 2017
Much like UNC in 2015, State opened the football season by dropping an easily winnable game against South Carolina. This SC team was better than that SC team, but this NC State team was better than that UNC team. It's all a wash but the season died that die (not really). They rebounded with wins against Marshall, Furman, Florida State, and Syracuse to open the season at 4-1.
Kevin Keatts was doing work on the recruiting trail, signing Ian Steere and Manny Bates.
october 2017
NC State football moved to 6-1 into mid-October by beating Louisville and Pitt. That skidded to a halt in South Bend, as State couldn't get out of its own way in a 35-14 loss. However, the Atlantic Division was still in play thanks to Clemson completely forgetting who they were in Syracuse.
The basketball team continued to inspire hope, adding Jericole Hellems to the list of commitments.
A shot of the football team heading into November: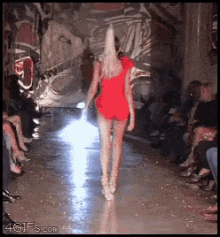 november 2017
The stage was set for Doeren to do something that hadn't been accomplished at NC State – playing for a conference championship by winning the division. But the team came out and dropped a heartbreaker to Clemson at home, leaving students hurling trash and insults at officials as they left the field.
Then Dave Doeren opened his post-game presser talking about laptops.
— SleighChannel8 (@SportsChannel8) November 6, 2017
State stole a win from Boston College in Chestnut Hill and then headed down I-40 to Winston-Salem. It was a tight, back-and-forth affair. NC State had a chance to win it (and probably did), but officials ruled Emeka Emezie didn't cross the plane before a Wake defender slapped the ball out of his hands. And like that, a pretty damned good season becomes an alright one for Dave Doeren and company, the UNC win nothwithstanding.
A huge play last night between Wake Forest and NC State has everyone talking. Did the officials get it right? SC8 Investig8s – Was Emezie In? https://t.co/jTgKjh1dwI pic.twitter.com/djVpYEFgYA

— SleighChannel8 (@SportsChannel8) November 19, 2017
In basketball, Keatts again signed two players (Saddiq Bey and Derek Funderburk), rounding out a recruiting class ranked Top 5 in the ACC.
In actual games, the teams raced out to a 5-0 record to start the season, including a win over (then) #2 Arizona in the Battle 4 Atlantis. The elation that followed was quickly snuffed in typical NC State fashion by losses to Northern Iowa and Tennessee. State rebounded and picked off a tough Penn State squad in PNC.
And NC State fans also lost Joe Giglio, who switched beats to cover UNC for the N&O. Steve Wiseman slid over from the Duke beat to take over, while Jonathan Alexander covers the Blue Devils. State fans handled it in stride.
Thanks, Joe @jwgiglio pic.twitter.com/RZCQwSLEMr

— SleighChannel8 (@SportsChannel8) November 26, 2017
December 2017
And like that, the year flew by. NC State found themselves forced into the Sun Bowl in El Paso (against Arizona State) due to the oddity of having to deal with Notre Dame in the ACC bowl pecking order. Bradley Chubb may or may not play when the Wolfpack take the field tomorrow night. There's still uncertainty surrounding Ryan Finley and whether or not he returns for his final season. Arizona State will be coached by someone.
In hoops, NC State played well to start December. There was a huge scare in the game against SC State when one of their players collapsed and had to be revived using CPR on the floor. Ty Solomon is recovering and the game eventually resumed, with NC State winning 103-71. State won their next game, but then news about Markell Johnson being indefinitely suspended on December 16th came in just before the tipoff with UNC-Greensboro. State ended up dropping that game 81-76. Al Freeman had a shot to tie the game in the waning seconds but panicked, curling into the fetal position and turning the ball over.
And then we found out why Markell Johnson was suspended:
BREAKING: Court documents in Ohio reveal why @packmensbball guard Markell Johnson is suspended
https://t.co/IwHFCYH0zX

— Stephen Wiseman (@stevewisemanNC) December 28, 2017
And so 2017 ends much like it began, with turmoil surrounding the basketball team. Or at least one player. What do we have to look forward to in 2018? We'll just have to wait and see.