Who won?
NC State blown away by Hurricanes, 86-81.
How?
The pace was frenetic at times, but Miami made plenty of 3s and layups to close it out down the stretch.
Gif: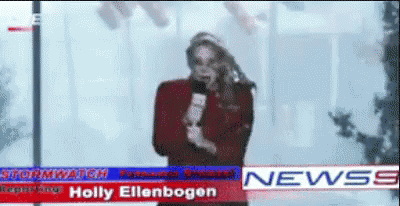 What Are People Talking About?
A lot of folks were mad at a curious call by Roger Ayers late in the contest. NC State was down a single possession with less than a minute remaining and appeared to catch Miami's Lykes in a trap. Lykes panicked and appeared to lose possession with Dorn heading to cut the score to 1. However, Roger Ayers signaled that Lykes called a timeout. Fans were aggravated that the timeout was awarded when it appeared possession was already lost. Miami subsequently scored on the next play, essentially ending the game. Either way, here's the video, you make your own mind up:
Normal shot of the Chris Lykes timeout; Roger Ayers clearly awards it to Lykes. pic.twitter.com/bw2oZf9cc3

— Inside Pack Sports (@InsidePackSport) January 21, 2018
What People Should Be Talking About?
NC State needs its bigs to be bigs. Omer Yurtseven has emerged as a tremendous weapon, working hard inside and showing range outside on offense. He had a nifty spin-move for a dunk that sent the crowd into a frenzy. But he's a liability on defense and is consistently beat to the rim by players of all size. He also can't do it all. So, what about Lennard Freeman and Malik Abu? Lennard has cooled off from his early season form and what in all the hells has happened to Abu? He played five minutes and committed 3 fouls. He's constantly in the wrong position on defense, but also looks unsure offensively. The Hurricanes consistently got the ball inside for uncontested looks. This penetration, and Miami making the extra pass, led to wide-open perimeter shots that fell. NC State looked foolish defensively and their shooting was the only thing that kept them in the contest.
What's Next?
NC State travels to Pitt on Wednesday at 9PM. Pitt is dreadful and by far the worst team in the conference. They've lost every conference game by an average of nearly 21 points and 3 times by 26 or more. 3 times out of 7 games! That's incredibly bad.
Quote:
"I'm happy with this team. They're fighting." – Keatts

— we are, like, really sportschannel8 (@SportsChannel8) January 21, 2018
Keatts had been asked a series of questions about how his team could get better defensively and what they could've done better. NC State's teams under Gottfried lacked any sort of identity. Keatts is trying to cultivate something for the Wolfpack. Just have to see if it takes.
8 is Wild:
Jim Larrañaga was just informed the kids are eating Tide pods pic.twitter.com/LnTPhclzoC

— we are, like, really sportschannel8 (@SportsChannel8) January 21, 2018
Jim Larrañaga reacts to Roger Ayers' crew (correctly) calling a flagrant on Bruce Brown.