The 2018 ACC Baseball Tournament kicks off tomorrow morning at Durham Bulls Athletic Park in Durham, NC. After a wet and wild week of weather, folks near the diamond are keeping their eyes on the skies. So what kind of conditions can we expect this week? Let's take a look to find out.
Tuesday, May 22:
A weak frontal boundary causing the unsettled weather today should be gone by Tuesday, with mostly sunny skies and temperatures in the mid 80s. Threat of thunderstorms increases in the afternoon, but definitely not widespread. Best chance of thunderstorm activity will be north and west of the Triangle, so we should make it out of Tuesday mostly unscathed, but not without a minor scare or two.
Wednesday, May 23:
Another frontal boundary causes concern on Wednesday as it lingers near the NC/VA border. Better chances for rainfall during the day on Wednesday with a chance for a thunderstorm or two. A delay or two is not out of the question, especially heading into the afternoon slate of games. Precipitation chances decrease in the late afternoon and evening, so we should be able to get everything wrapped up before midnight. Just don't let the tarp whoop ya.
Thursday, May 24:
Skies will clear a bit on Thursday as the frontal boundary from Wednesday moves on through. Chances for rainfall drop, but don't disappear. It may feel a little more comfortable as winds shift from the southwest to the north and east, but temperatures will stay hovering around the mid 80s. We should get all these games in without issue. Any shenanigans will be of the on-field variety.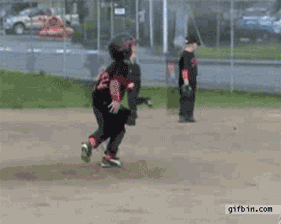 Friday, May 25:
If you've only got one day to catch the tournament, Friday is your best bet. Temperatures in the low to mid 80s and comfortable conditions are on tap. We'll see mostly sunny skies with no significant threat of rainfall. So head on out the DBAP, and take the kids. What could go wrong?
Saturday, May 26:
The threat of showers and thunderstorms return on Saturday as we keep our eyes on an area of low pressure forecast to move into the southeast late this week. Not unlike last week's rain-a-thon. We should see partly to mostly sunny skies on Saturday, with more moisture pushing into the state creating a chance for scattered thunderstorms in the afternoon. Chance of a rain delay is 45%, which is also the percent chance of NC State making it out of their pool.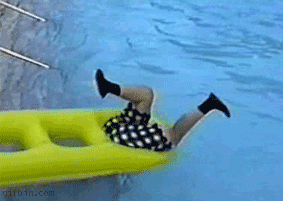 Sunday, May 27:
Alright, we're 7 days out from this deal, so conditions could change. Especially when a tropically-influenced area of low pressure is involved. But right now, we're expecting increasingly cloudy skies and a better than decent chance of moderate to heavy rainfall on Sunday. Right in the middle of the championship game. The first pitch is at noon and if the forecast holds, the last pitch may be at midnight, but hey, that's baseball. Maybe we can settle it another way?