BONUS IRMA FORECAST:
We're going to provide some levity to what may potentially be a catastrophic situation developing in the southeastern US. The forecast for Hurricane Irma is trending westward, with catastrophic impacts to FL and southern GA expected, as well as impacts to AL, SC, and TN. Last year, Hurricane Matthew made a significant impact on some area football games, most notably, NC State vs Notre Dame. Brian Kelly decided hurricane conditions would be a great time to throw the football around. And that was only a Category 1 storm! Irma is stronger, so we're going to look at her forecast through the lens of Brian Kelly. The worse the conditions, the greater number of passes Brian Kelly thinks we need to put in the playbook. So here's the Kelly Forecast for selected cities impacted by Irma:
Miami, FL: We're throwing the ball on every. damned. play.
Tallahassee, FL: Never saw a hurricane that didn't like a million pass attemps.
Charlotte, NC: RUN THE DANG BALL a little anyway!
Nashville, TN: Maybe throw it a little more now.
Birmingham, AL: Running the ball is for suckers.
Richmond, VA: What's a pass play?
South Bend, IN: 4-8 mph winds.
Louisville @ UNC
Saturday, September 9, 12:00PM – Kenan Stadium
Northwestern @ Duke
Saturday, September 9, 12:00PM – Wallace Wade Stadium
Marshall @ NC State
Saturday, September 9, 6:00PM – Carter-Finley Stadium
This is literally one of the easiest forecasts I'm going to make this season, I'd expect. The weather this weekend will be gorgeous, especially in the early morning hours with sunny skies and temperatures in the low to mid 60s, rising into the mid to upper 70s through the afternoon. If you're tailgating anywhere in NC, you won the lottery. In Chapel Hill, a 69% chance of quarterback controversy. In Durham, a 57% chance of a rude awakening. And in Raleigh, a 100% chance of angry mumbling becoming drunken indecency.
Weather:

Chapel Hill:

Durham, after seeing NCCU:

Raleigh: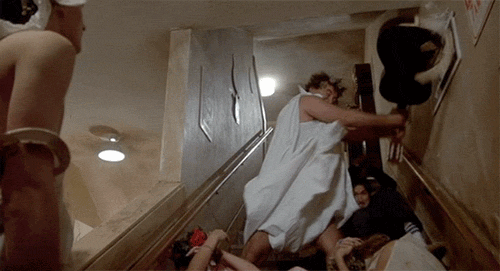 ---
Wake Forest @ Boston College
Saturday, September 9, 1:00PM – Alumni Stadium
The beautiful pushes up north, for the most part as partly to mostly sunny skies are expected in Chestnut Hill with temperatures in the low to mid 60s. There is a small chance for a rain shower, though it's minimal. A 77% chance that this the best worst display of football this season.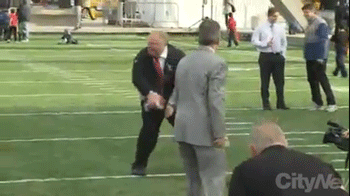 ---
East Carolina @ West Virginia
Saturday, Sep 9, 12:00PM – Puskar Stadium
Pirates fans, if they haven't walked themselves off the plank by now, will have beautiful weather in Morgantown. Mostly sunny skies with temperatures in the low to mid 60s. Gorgeous fall tailgating weather. But there's an 86% chance Pirates don't navigate the back roads of West Virginia all that well. *banjo music starts up*