ACC Football is back! After week 1, we take a look around the conference to see how our guys performed. Some results were good, some not so good, and others downright terrible. Where does your team fall? Check out the ACC Football Giftastic Power Rankings: Week 1 below!
1(tie). Clemson
W vs Furman, 48-7
A lot of folks won't be surprised that Clemson is at the top of this list. They have a ridiculous defense, a pretty good offense, and beat the absolute dog turd out of Furman.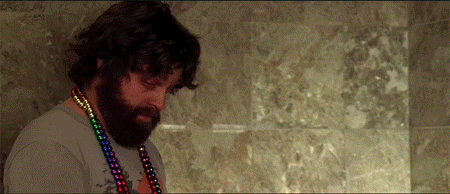 1(tie). Georgia Tech
W vs Alcorn State, 41-0
While Clemson doesn't surprise you, GT might. But they ran roughshod over Alcorn State who, despite evidence to the contrary, has fielded a football team for 97 years. They even won the SWAC as recently as 2015. They just didn't win this one. Good job, Jackets.
3. Boston College
W vs UMass, 55-21
This game was a lot closer than the final. Nope, no it wasn't. It was 48-7 at halftime and then BC actually let fans come out of the stands to finish the game. The preseason darling pick to surprise in the Atlantic division took care of business this week.
4. Virginia
W vs Richmond, 42-13
Cavs! A 29-point thrashing to open the calendar. Need better performance from the defensive line if you plan to make noise in the ACC. But I've got a sneaking suspicion you don't…
5. Pitt
W vs Albany, 33-7
I'm not usually impressed by anything Pitt does. Still not impressed. But a 26-point win is a 26-point win.
6. Virginia Tech
W vs FSU, 24-3
Solid effort beating FSU by 21 points to start the season. Bud Foster continues to be a wizard.
7. Duke
W vs Army, 34-14
This ain't the same Army squad that beat Duke last year. It's more or less the same Duke squad, though. The secondary, while probably not expecting a lot of passing from an option squad, is a bit of a problem and will have issues as the opponents get better. Army wasn't that good.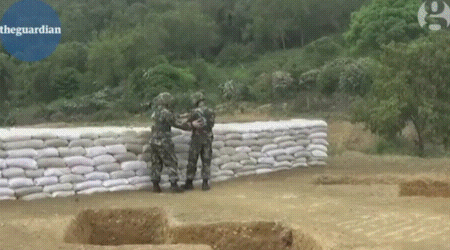 8. Syracuse
W vs Western Michigan, 55-42
55 points is no joke. 42 points allowed against Western Michigan is, though. Syracuse may scare a few teams with their offense, but the defense won't scare a middle school squad. Bit of a wild ride in the opener.
9. NC State
W vs James Madison, 24-13
Another player is down for NC State. That was the theme on Saturday against one of the top FCS teams in the country. The Wolfpack offense sputtered more times than necessary and the defense was loose early. Oh yeah, the heralded new place kicker? He missed a kick. Second verse same as the first…
10. Wake Forest
W vs Tulane, 23-17(OT)
A 7-0 snoozer in the first half quickly turned to a 14-10 nail biter heading into the fourth quarter. Then you needed overtime to escape it. If not for Tulane choking, you'd have lost. To a bad Tulane squad. Not an inspiring start for the Deacs.
11. UNC
L vs Cal, 17-24
For the most part, UNC was never in this at any point. Suspensions aside, UNC should've been able to handle this game better. Nathan Elliott looked like he'd never played before after a stellar showing last year. UNC heads to ECU this weekend, which is probably not the best medicine after heading to the west coast.
12. Miami
L vs LSU, 17-33
This was supposed to be a showdown where the ACC would show folks where we stand in the pecking order of conference superiority. Ranked #8 in the country, the Hurricanes were more like an area of low pressure than an actual storm. Pathetic showing.
13. Florida State
L vs VT, 3-24
The Willie Taggart era gets off to a really bad start against the Hokies. The only conference game of the week and that offense is way too talented to only put up 3 points. I understand it was against Bud Foster in Week 1, but that was straight garbage.
14. Louisville
L vs Alabama, 14-51
It was a toss-up between you guys and FSU who put up the worst performance from a supposed divisional contender. You guys lost out because 51 is a whole hell of a lot of points. 14 is actually pretty respectable for the most part, but that defense. We're not sure what we saw but it made no sense.