This past weekend in ACC football really left me disgusted. This league is supposed to be the strongest college football conference and we go out there and look like a bunch of morons. Each time I sat down to do these rankings, it made me sick. So, the week 2 Giftastic ACC Football Power Rankings will reflect my anger accordingly.
1. Clemson
W vs Kent State
You handled your business against a clearly inferior team. The game was over before it began. As expected.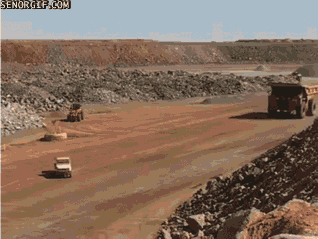 AND IN NO PARTICULAR ORDER, THE REST OF YOU. GO TO YOUR ROOMS AND THINK ABOUT WHAT YOU'VE DONE
14. Wake Forest
W vs Presbyterian
Trying to pass off destroying Presbyterian as progress. Don't want to hear it. Like trying to say wiping the toilet seat means you didn't pee on it.
14. Syracuse
W vs Central Connecticut State
Who? Who did you play? Stop it.
14. Boston College
W vs Northern Illinois
After Northern Illinois missed that field goal, y'all celebrated like you won the Super Bowl. Sit yo' asses down.
14. UNC
L vs Cal
The ceiling fell in on y'all is what happened. 'Ceiling is the roof' nonsense. Ceiling is the damned defense is what y'all should be saying.
14. Miami
W vs Bethune-Cookman
90s Miami gonna come back and snatch that gold chain off y'alls neck like Deebo.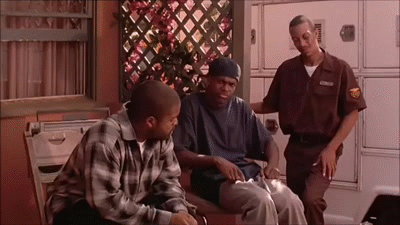 14. Pitt
W vs Youngstown St (OT)
Overtime? Really? Get out of my face.
14. NC State
L vs South Carolina
You started your season allowing a 97-yard kickoff return. Lucky we ain't demote y'all immediately to the MEAC.
14. Virginia
W vs William & Mary
I don't even want to look at you.
14. Duke
W vs NC Central
You think you're the member of the family that gets credit for cleaning their room when I know you just threw all your shit in the closet? Playing an open scrimmage like it means something. Shoulda won by 100.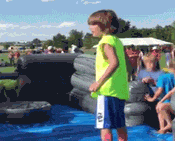 14. Louisville
W vs Purdue
Almost 26-point favorites and y'all did like that? Don't wanna hear nothing. 14. Florida State
L vs Alabama
Completely shat the bed on the national stage. Embarrassed the whole damn family. Banished. 14. Virginia Tech
W vs West Virginia
Whoopdy-frickin'-do guys. Stop. 14. Georgia Tech
L vs Tennessee
You got a pair of balls on you, PJ. Too bad they got kicked.