NC State traveled to Florida State and secured a signature win for Dave Doeren. Duke quieted the doubters (again) by beating UNC in Kenan. Wake struggled in Boone and Virginia battled Boise St. Here are the Week 5 Giftastic ACC Football Power Rankings!
1. Clemson
W vs Boston College
I think there was talk that this game would be competitive. And it was tied heading into the fourth quarter. And then the fourth quarter happened and BC didn't participate, unfortunately. No sweat for the Tigers.
2. Duke
W vs UNC
If you didn't make it to the SC8 TailG8 at Kenan, you missed a hell of a time. You also missed a hell of a game. A back and forth battle ended with UNC's Chazz Surrat throwing a two-handed pick 6, which Duke housed without issue. The Blue Devils are legit. Get in there and ring that Victory Bell, boys.
3. Virginia Tech
W vs Old Dominion
There's not even really anything to discuss here. Thorough, boring beatdown.
4. Miami
W vs Toledo
Look it's really hard to get excited about a win over Toledo. Especially when you were losing at halftime and gave up 30 points. Miami heads to Duke next weekend and we all remember how the last Miami played in Wallace Wade. 5. Louisville
W vs Kent State
A game versus Kent State will help to soften the bruises from the Clemson loss.
6. NC State
W vs Florida State
Huge win for the Wolfpack in Tallahassee. The defense finally showed up and the offense did enough to win. Sort of like everyone expected they'd be to start the year. About time Dave Doeren got a big win.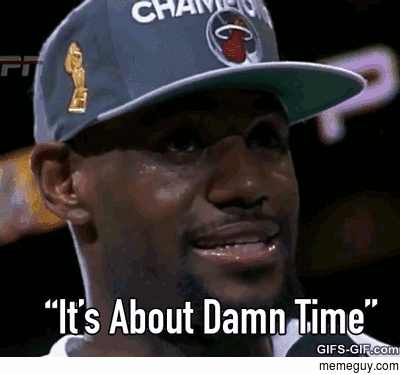 7. Georgia Tech
W vs Pitt
You beat Pitt but Pitt is proving to be the opposite of good this year.
8. Florida State
L vs NC State
The Seminoles really take a dive this week as it appears the offense misses Francois. The defense didn't do enough to slow down State's offense. Fans worried about spit on their logo, but I'd be more worried about what NC State did to their couch.
9. Wake Forest
W vs App State
You: Hey, Moose, we won so why did you move us down?
Me: You really had no business winning that game.
You: Yeah, but we did.
Me: Barely. And it only gets harder from here. Back loaded schedule will get ya. 10. Virginia
W vs Boise State
A win! Hot damn! Who cares?
11. Syracuse
L vs LSU
Close final score makes it look impressive, but it isn't. Just hang on for the ride, Orange. 12. UNC
L vs Duke
Duke proved to be too much for you guys to handle. Maybe that'll be the case in most games this year. 13. Pitt
L vs Georgia Tech
HAHA PEOPLE PICKED YOU TO WIN THE COASTAL DIVISION HAHAHAHAHAHA LIFE COMES AT YOU FAST 14. Boston College
L vs Clemson
Naw, man.