Our mission at Sportschannel8 is, and will always be, to accurately report news using a different lens to offer a unique, often humorous, perspective. Some stories, like the tragedy we're learning about today in Las Vegas, need to have a singular perspective. Love and respect each other. Value life. Protect each other from the evil in the world. Help out others whenever possible, no matter our differences. Please don't use sports, or humor, as an escape from important issues like gun control or mental health or other conversations that are so critical to the safety, health, and happiness for all people. Our hope is that you use sports, and humor, to bring us together to break down the barriers in starting those conversations. And our thoughts and prayers are with those impacted by the horrible tragedies in Las Vegas and elsewhere throughout the world.
Duke struggled to get anything going against Miami. NC State moved to 2-0 in the ACC against Syracuse. UNC looked lost, again, against Georgia Tech. And Wake played a game full of almost against Florida State. Here are the Week 6 Giftastic ACC Football Power Rankings!
1. Clemson
W vs Virginia Tech
It really was never close and VT looked outclassed from start to finish. Is it possible that this year's Clemson team is better than last years…without Deshaun Watson? That's frightening. 2. Miami
W vs Duke
Friday night games are always kind of weird, but Miami was able to shake that off and just throttle Duke in Wallace Wade. It was never particularly close.
3. Virginia Tech
L vs Clemson
Ordinarily, we'd drop teams that just got their asses whooped at home. But that was against Clemson, so we'll make an exception this week.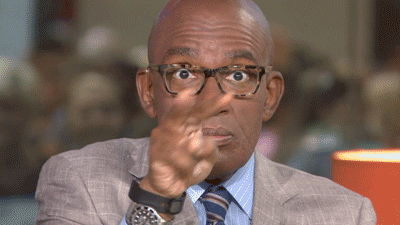 4. Louisville
W vs Murray State
You've had two weeks off to prepare for NC State.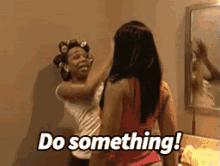 5. NC State
W vs Syracuse
Avoided a letdown after beating FSU in Tallahassee by jumping out to a big lead on Syracuse. But then you let it get closer than it needed to be at the end. Why can't y'all just be good all the time?
6. Georgia Tech
W vs UNC
So many rushing. Much yards. Mighty scores. Just ran over UNC, then backed up over them. Mean.
7. Duke
L vs Miami
I was left feeling very concerned for Duke after that game. I expected more out of the offense and all we got was poop. Still poop.
8. Florida State
W vs Wake Forest
You got your first win of the year, but you struggled to do it. Needed a last-minute touchdown to overcome Wake Forest. No bueno. You're Florida State! You can't just drift through the ACC like a rudderless ship.
9. Wake Forest
L vs FSU
Lucky I kept you at 9.
10. Virginia
BYE
I didn't even know you weren't playing until I sat down to do this…so there's that. What did you do with your day off?
11. Pitt
W vs Rice
You were losing to Rice at one point. You've gotten off track. Get out.
12. Syracuse
L vs NC State
Couple of ugly, unsportsmanlike plays from this group yesterday at Carter-Finley. Know what happens to bullies?
13. Boston College
W vs Central Michigan
You are a bad team and you should feel bad.
14. North Carolina
L vs Georgia Tech

Trying to carry hope for the rest of the season like…